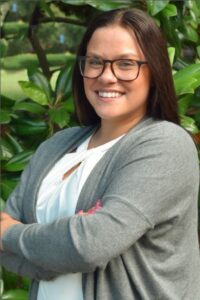 Hannah Archambault joined our firm in January 2021 as a receptionist. She answers the phone, schedules appointments, and handles a variety of other office tasks. Hannah will be the first person you see when you visit our office.
Originally from Durham, North Carolina, Hannah attended The University of Tennessee where she received a BA in Political Science in 2020. During college, she was involved in student government, worked as a tutor, and acted as a notetaker for Student Disability Services.
Hannah loves to spend time with her family, has a love for animals, and enjoys traveling and spending time outdoors.